Ingesting Antique Rhino Horn Could Be Deadly!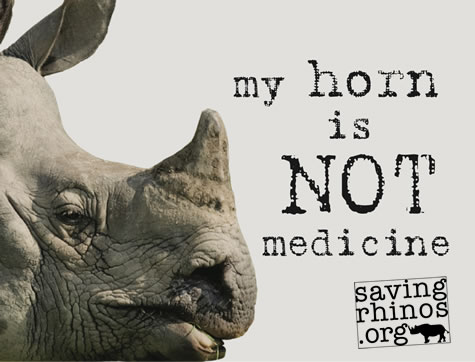 Rhino Horn Stolen from UK Museum Could Contain Arseni
31 Jul 11
In the latest European rhino horn robbery, thieves broke into Ipswich museum and ripped the horn from a greater one-horned rhinoceros exhibit.
According to a report in the East Anglian Daily Times, the incident took just a few moments and the gang also stole a rhino skull.The raiders entered by breaking through a door at the back and spent only four or five minutes in the building before making off with the horn and skull. Nothing else was taken or damaged.
The exhibit was named "Rosie the Rhino" in the 1960s.
Chemical cocktail
However, if Rosie's horn is destined to be ground into illegal Chinese medicine, not only will the patient derive zero medicinal benefits, but he or she could be in for a deadly surprise.
Museum manager Peter Berridge explained that the exhibit was preserved with a "cocktail of chemicals".
We don't know for certain what was used, but it may well have included large amounts of arsenic.

The alleged powers of rhino horn are completely mythical and this one is likely to do much more harm than good to anyone who tries taking it!
The museum plans to replace Rosie's horn, presumably with a synthetic material. Mr. Berridge noted in a BBC video that Rosie is very popular with children who visit the musem.
http://www.rhinoconservation.org/2011/07/31/rhino-horn-stolen-from-uk-museum-could-contain-arsenic/